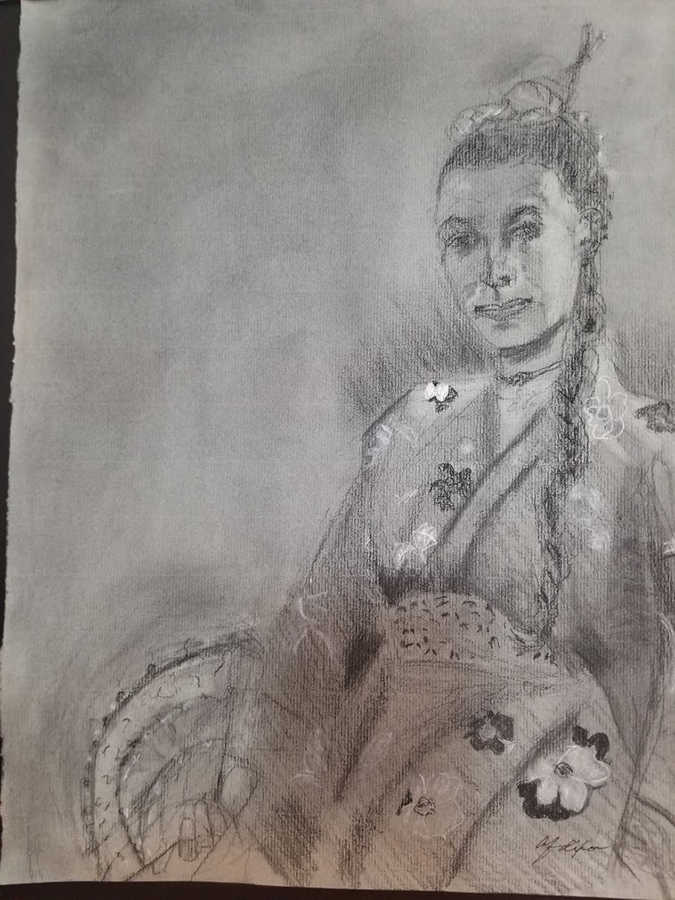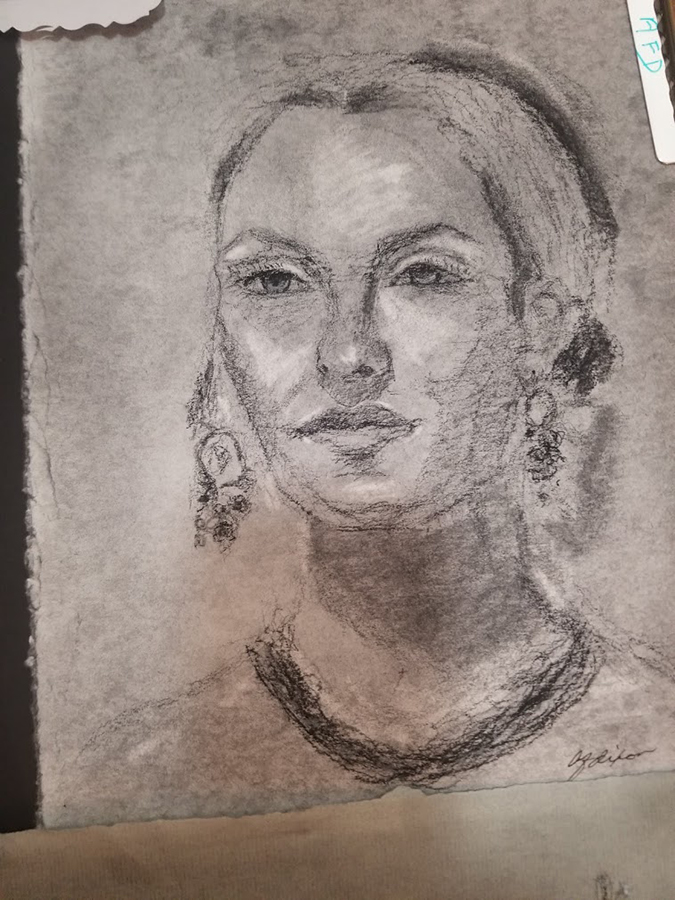 I am a visual artist who sketches, draws, and paints largely in response to what speaks to me. As an encore career/passion my art infuses me with peace and freedom as I shed concerns about how others see my work or how to make a living with the pencil or brush.
Am just now slowing down to make time to connect with whatever beckons. I love vivid colors and soothing patterns, and most of all charcoal portraits.
The social function for my art is not necessarily eye candy for placement on the dining room wall. My objective is to highlight or tease out the beauty in the so-called mundane things whether a landscape, still life, or a simple dinner outing.
Generally, the points of entry to my art is something contextual and familiar to our environment. My inspiration to pick up a pencil or brush largely comes when I am "out and about" or catching something lovely when looking out a window (which is a common past time).
Ursula Von Rydingsvard inspires me a lot…she says she approaches her pieces without any preconceived idea of what the finished piece looks like. Am also fond of Danny Gregory…he is global, irreverent, and creative. He also tries to inspire all of us to get in touch with our inner artist.
Artist Bio:
Anna Dixon was born and raised in Philadelphia, PA before coming to the Washington, DC metro for undergrad and grad education and her financial systems career. Off and on over the past 20 years she has taken many courses, workshops, etc. at NOVA and local art leagues and associations. She has exhibited her work locally in the Northern Virginia area, and she has been a National Gallery of Art docent almost 20 years.