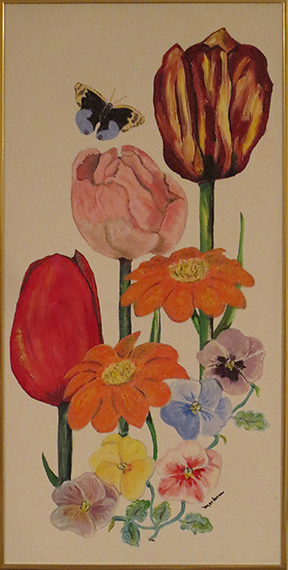 The bulk of my work is in oil painting, Chinese brush painting and photography. I have been drawing and painting most of my life---coming from a family of artists, my mother, grandmother, uncle and four cousins.
In college, though my degree is in biology and chemistry, I took art classes whenever I could.
My paintings mostly come from my travels—I have been all over the world and from pole to pole. So my work is much varied. My favorite subject is animals. I also do landscapes,still life and portraits.